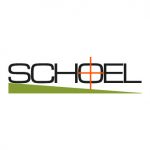 OPEN POSITION: CIVIL ENGINEER (BIRMINGHAM, ALABAMA)
Schoel has a job opening for a Civil Engineer in their Birmingham, Alabama office. Schoel is a Landscape Architecture, Civil Engineering, and Land Surveying consulting firm that services Alabama and the Southeast, with offices in Birmingham, Huntsville, and Tuscaloosa Alabama. Established in 1888, Schoel is known for their quality and technical expertise.
JOB DESCRIPTION
This position requires a Bachelor of Science in Civil Engineering or a related field. The candidate must have their PE, EIT, or be eligible to obtain their PE within 4 years. The candidate would work as part of a team to perform land development site design, produce drawings and other documents as required, visit construction sites, and communicate with clients and review authorities. Experience with Autodesk Civil3D and Microsoft Office Suite preferred, but not required.
COMPENSATION AND BENEFITS
Schoel offers a competitive salary and compensation plan based on credentials, skill level, and experience. Benefits include:
Annual Bonuses up to 20% of salary (distributed quarterly)
Paid Time Off (starts at 3 weeks per year)
401k Plan (annual company match 100% up to 4% of salary)
Health Insurance ($375 for employee only, up to 92% of premium) ($1,025 for family, up to 88% of premium)
Life Insurance (paid 100% by the company)
Life Insurance, including Accidental Death and Dismemberment (paid 100% by the company)
Short-Term and Long-Term Disability Coverage (paid 100% by the company)
Dental and Vision Insurance
Health and Dependent Care Flexible Spending Accounts (allows for a percentage of salary to be spent tax free on approved expenses)
Professional Development such as Continuing Education and License Renewals
Schoel is an EEO Employer. All qualified applicants will receive consideration for employment without regard to race, color, religion, gender, sexual orientation, national origin, age, disability, or veteran status. The firm maintains a drug-free workplace.
BEFORE YOU CLICK APPLY: If you do not have a current resume outlining your education, work history, and references to attach to your job application, please fill out an application that you can save and upload with your submission.
Employment Application download: Employment Application