Let's discuss your next project.
Schoel's collaborative approach to design enables us to provide your project with a unique vision for the future. We partner with our clients to develop sustainable solutions that balance creative elements with the practical aspects of science, technology, and business. At every level we consciously consider the economic, environmental, and social impacts of our work. We've been celebrating successful relationships with our clients since 1888.
Johnson Brothers Corporation
"I wanted to let you know how much we appreciate having Schoel Engineering's survey crews on our team for the I-20/59 bridge replacement.  Removal and replacement of the interstate bridges was a difficult and demanding task.  We would not have met our deadline without the efforts of your team.  I have tremendous respect and appreciation for you and your team.  This has been a great partnership."
– Bob Gunter, PE, PLS, Associate Project Manager
Freedom Real Estate & Capital, LLC
"Freedom recently hired Schoel to complete environmental permitting for a new development.  The permitting process was seamless and ahead of schedule.  Schoel has set high expectations for future permitting efforts."
-W Lee Holland (Director of Capital Projects)
Corporate Realty Development
"Our company relationship with Schoel Engineering spans 14 years, and my professional relationship with Schoel exceeds 20 years. When I look over the span of that relationship, three things come to mind: quality, a proactive approach, and a commitment to teamwork. I count Schoel as a valuable member of our development team that has contributed greatly to our success."
– Brian Wolfe, CCIM
Chief Development Officer
BRASFIELD & GORRIE, L.L.C.
"Schoel is an expert and leader in their profession that is committed to providing a quality product in a manner that is practical, professional, and partnership oriented."
– Robby Hayes (Vice President & Division Manager)
Huntsville Botanical Garden
"Since coming to the Garden, I have had the opportunity to work with the Schoel team on numerous occasions… from our first parking lot, to the update of our master plan, and most recently our new entrance design. I have always found them to be most responsive, and are easy to work with our staff and our volunteers. Their knowledge in sustainable initiatives has also proven invaluable as they have been engaged in our GreenU event and offered sound ideas for the Garden's implementation."
– Paula Steigerwald (Former CEO)

"Over the past 15 years, the partners of Schoel have cultivated their unique style of conducting business into what is now a model for success. Taking on new challenges from clients often presents an irresistible urge to never say "no," regardless of current workload or capabilities. Schoel has demonstrated how important it is to understand their own capabilities as they relate to the client. Making a commitment to a client to deliver a product and actually delivering that product in the expected time frame translates into a substantial savings to the client. Satisfied clients mean future stability. It is gratifying to know that Schoel's commitment to quality and ethics guarantee that their vendors, like Datatek-USA, are always included in the equation of successfully-completed projects."
– Fred A. Dieterich (President)

"I have been working with the various principals of Schoel for over 15 years now. I have a wonderful personal and professional relationship with them. They perform their job in a timely manner and are always willing to go the extra mile to ensure that the project is properly completed."
– John D. Blue (Owner/Developer)

Fuqua & Partner Architects
"Schoel has provided creative solutions which have practical application for a wide variety of our firm's project work. They have proven to me that Schoel can produce a quality set of documents within tight schedules while keeping design and economy in perspective."
– Tim Packard, AIA (Principal)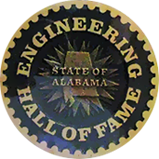 Alabama Engineering
Hall of Fame