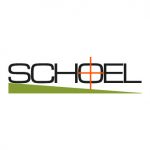 OPEN POSITION: CONSTRUCTION ADMINISTRATION MANAGER (BIRMINGHAM, AL)
Schoel Engineering, a full-service civil and environmental engineering, land surveying and land planning firm providing design services across the Southeast, currently has an opening for a qualified Construction Administration Manager in our Birmingham, Alabama office.
This person will work in support of a team of Project Managers and Design Engineers to perform quality control of final design deliverables and manage/administer the Construction phase of projects. This person would take over as the primary point of contact when projects transition from the design phase into the construction phase. This person will communicate with contractors, architects, and/or owners and should be a well-spoken, temperate, clear communicator. This person should also be well organized, responsive, and have attention to detail.
This role has two primary responsibilities:
Construction Administration activities – have thorough understanding of individual project plans and specifications, administer the permitting process through the governing entities, review of construction product submittals/shop drawings, construction site visits and reports, review of payment applications, representation at project construction meetings (i.e. OACs), addressing construction issues in the field, making design tweaks to adhere to field conditions, responding to Requests for Information (RFIs), use of construction documentation software such as Procore, Newforma, and other similar programs, and other issues that arise during construction.
Quality Control – Detailed review of civil engineering plans and specifications. Types of projects would include urban or rural land development such as residential subdivisions, roadways, drainage improvements, and others.  Projects would be greenfield, brownfield, urban infill, and other.  Additional project types include healthcare, industrial, commercial, retail, office, residential, infrastructure, institutional, and other.
COMPENSATION AND BENEFITS
Schoel offers a competitive salary and compensation plan based on credentials, skill level, and experience. Benefits include:
Opportunity for Quarterly Bonuses
Paid Time Off
401k Plan (annual company match)
Health Insurance (majority of premium paid by the company)
Life Insurance, including Accidental Death and Dismemberment (paid 100% by the company)
Short-Term and Long-Term Disability Coverage (paid 100% by the company)
Dental and Vision Insurance
Health and Dependent Care Flexible Spending Accounts (allows for a percentage of salary to be spent tax free on approved expenses)
Professional Development such as Continuing Education and License Renewals
Schoel is an EEO Employer. All qualified applicants will receive consideration for employment without regard to race, color, religion, gender, sexual orientation, national origin, age, disability, or veteran status. The firm maintains a drug-free workplace.
MINIMUM REQUIREMENTS FOR CONSIDERATION
Requires civil engineering design and/or field site work experience.
BEFORE YOU CLICK APPLY: If you do not have a current resume outlining your education, work history, and references to attach to your job application, please fill out an application that you can save and upload with your submission.
Employment Application download: Employment Application